Welcome to Effnetplattformen AB
Effnetplattformen consists of the parent company Effnetplattformen AB and its wholly owned subsidiary Effnet AB. The parent company's strategy is to own and invest in companies with interesting potential for growth and to use its structure, capital and know-how to assist other companies in going from private to public companies.
If you are looking for information concerning Samhällsbyggnadsbolaget i Norden AB, the real estate business, that during a period traded under the name Effnetplattformen AB please see www.sbbnorden.se.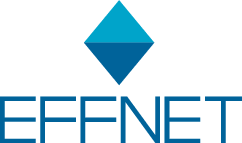 Effnet AB develops and sells the Effnet Header Compression product family, which consists of software applications that increase the efficiency, speed, and reliability of Internet Protocol (IP) traffic in fixed, mobile, and satellite networks. Its customers include chipset companies and manufacturers of satellite and telecommunications equipment. For more information about Effnet AB, please visit www.effnet.com


Bolagsbeskrivningar


Effnetplattformen Holding AB

Tessin Nordic Holding AB
---
Handlingar till årsstämma
Kallelse och förslag till dagordning


Årsredovisning 2020
Förslag till beslut:
Punkt 11, Beslut om ändring av bolagsordningen
Punkt 11 Bilaga A: Ny Bolagsordning
Punkt 12, Förslag till sakutdelning av samtliga aktier i Effnetplattformen Holding AB
Punkt 13, Beslut om riktad nyemission av aktier till Effnetplattformen Holding AB
Punkt 14, Beslut om Apportemission 1
Punkt 15, Beslut om Apportemission 2
Punkt 21, Beslut om emissionsbemyndigande
Redogörelser och yttranden:
Styrelsens redogörelse enligt 13 kap 7§ ABL
Styrelsens redogörelse enligt 18 kap 4§ ABL
Styrelsens redogörelse enligt 18 kap 6§ ABL
Revisorns yttrande enligt 13 kap 8§ ABL
Revisorns yttrande enligt 18 kap 6§ ABL
---
Skatterekommendation
SBB Nordens utdelning av Effnetplattformen Dividend 2017
News:
2021-05-07: Tessin Nordic Holding AB (publ) och Effnetplattformen Holding AB (publ) offentliggör bolagsbeskrivningar
2021-05-05: Tessin Nordic Holding AB (publ) och Effnetplattformen Holding AB (publ) har godkänts för notering på Nasdaq First North Growth Market
2021-04-22: Tessin Nordic har framgångsrikt genomfört en riktad nyemission om 38,5 MSEK
2021-04-21: Effnetplattformen publicerar årsredovisning för 2020
2021-04-20: Kallelse till årsstämma
2021-04-20: Uppdatering avseende årsstämma och transaktionen med Tessin Nordic
2021-04-12: Effnet licenses its ASN.1 5G Toolset and 5G gNB CU-UP software components
2021-03-16: Effnetplattformen har – villkorat av Nasdaq Stockholms godkännande - ingått avtal om förvärv av Tessin Nordic med samtidig utdelning av Effnetplattformens nuvarande verksamhet till aktieägarna
2021-02-25: Effnet joins the SmartRAN Open Network Interoperability Centre (SONIC)
2021-02-12: Bokslutskommuniké Januari - december 2020
2021-02-09: Effnet launches ASN.1 5G Toolset
2021-01-19: Effnet utökar sitt avtal med Altiostar Networks
2020-12-15: Effnet has launched its latest release of Effnet ROHC portfolio and 3GPP defined Ethernet Header Compression, EHC
2020-10-23: Delårsrapport Januari - september 2020
2020-08-21: Delårsrapport Januari - juni 2020
2020-05-15: Årsstämma i Effnetplattformen AB
2020-05-15: Delårsrapport Januari - mars 2020
2020-04-14: Kallelse till årsstämma den 15 maj 2020
2020-02-14: Bokslutskommuniké Januari - december 2019
2019-10-18: Delårsrapport Januari - september 2019
2019-10-08: Effnet licenses its header compression technology for NB-IoT and Cat-M terminals
2019-08-23: Delårsrapport Januari - juni 2019
2019-05-17: Korrigering angående MAR-förordning i dagens pressmeddelande om årsstämma i Effnetplattformen AB
2019-05-17: Årsstämma i Effnetplattformen AB
2019-05-17: Delårsrapport Januari - mars 2019
2019-04-15: Kallelse till årsstämma den 17 maj 2019
2019-02-08: Bokslutskommuniké Januari - december 2018
2018-10-26: Delårsrapport Januari - september 2018
2018-10-25: Effnet licenses its header compression technology to Thales Alenia Space
2018-08-24: Delårsrapport Januari - juni 2018
2018-06-28: Byte av Certified Adviser till Eminova Fondkommision AB
2018-06-25: Effnetplattformens intressebolag Earners Alliance genomför nyemission
2018-05-18: Årsstämma i Effnetplattformen AB
2018-05-18: Delårsrapport Januari - mars 2018
2018-04-18: Kallelse till årsstämma den 18 maj 2018
2018-03-09: Effnet announces expanded license agreement with NXP for 5G technology
2018-02-23: Effnet launches 4G/5G Protocol Stack software solution
2018-02-09: Bokslutskommuniké Januari - december 2017
2018-02-06: Nedskrivningar i koncernens värdepappersinnehav påverkar bolagets resultat för fjärde kvartalet 2017 negativt
2018-01-22: Effnet licenses its header compression technology for Cellular IoT