Welcome to Effnetplattformen AB
Effnetplattformen consists of the parent company Effnetplattformen AB and its wholly owned subsidiary Effnet AB. The parent company's strategy is to own and invest in companies with interesting potential for growth and to use its structure, capital and know-how to assist other companies in going from private to public companies.
If you are looking for information concerning Samhällsbyggnadsbolaget i Norden AB, the real estate business, that during a period traded under the name Effnetplattformen AB please see www.sbbnorden.se.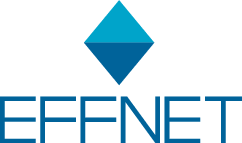 Effnet AB develops and sells the Effnet Header Compression product family, which consists of software applications that increase the efficiency, speed, and reliability of Internet Protocol (IP) traffic in fixed, mobile, and satellite networks. Its customers include chipset companies and manufacturers of satellite and telecommunications equipment. For more information about Effnet AB, please visit www.effnet.com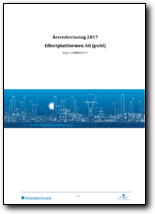 Årsrapport 2017
---
Skatterekommendation
SBB Nordens utdelning av Effnetplattformen Dividend 2017
News:
2018-08-24: Delårsrapport Januari - juni 2018
2018-06-28: Byte av Certified Adviser till Eminova Fondkommision AB
2018-06-25: Effnetplattformens intressebolag Earners Alliance genomför nyemission
2018-05-18: Årsstämma i Effnetplattformen AB
2018-05-18: Delårsrapport Januari - mars 2018
2018-04-18: Kallelse till årsstämma den 18 maj 2018
2018-03-09: Effnet announces expanded license agreement with NXP for 5G technology
2018-02-23: Effnet launches 4G/5G Protocol Stack software solution
2018-02-09: Bokslutskommuniké Januari - december 2017
2018-02-06: Nedskrivningar i koncernens värdepappersinnehav påverkar bolagets resultat för fjärde kvartalet 2017 negativt
2018-01-22: Effnet licenses its header compression technology for Cellular IoT
2017-11-15: GoldBlue genomför emission inför notering på Nasdaq First North
2017-10-27: Delårsrapport Januari - september 2017
2017-09-27: Effnet licenses its header compression technology to ND SatCom
2017-09-04: Effnet licenses its header compression technology for WAN optimization
2017-08-25: Delårsrapport Januari - juni 2017
2017-07-05: Effnet announces appointment of WeGoes as representative in Korea
2017-06-15: Bolagsverket har registrerat namnet Effnetplattformen AB (publ)
2017-06-13: Effnet licenses its header compression technology to Mavenir
2017-05-29: Slutligt resultat av Effnetplattformens nyemission
2017-05-23: Effnetplattformens nyemission övertecknad
2017-05-12: Effnet licenses its header compression technology to ASR Microelectronics
2017-05-03: Publicering av informationsbroschyr avseende Effnetplattformens nyemission
2017-04-26: Effnetplattformen beslutar om tidigare aviserad nyemission
2017-04-25: Intressebolaget Axxonen Properties mot notering
Note that Effnetplattformen Dividend AB changed its name to Effnetplattformen AB with reg.no. 559085-5721 on 20 April 2017.
2017-04-20: Årsstämma i Effnetplattformen Dividend AB
2017-04-20: Effnetplattformen Dividend AB medverkar i kommande notering av GoldBlue
2017-04-19: Effnetplattformen Dividend AB laddar för nya affärer genom planerad nyemission
2017-04-10: Delårsrapport Januari - mars 2017
2017-04-07: Effnet licenses its header compression technology for Cellular IoT
2017-03-21: Kallelse till årsstämma den 20 april 2017
2017-03-20: Nytt datum för Effnetplattformen Dividends årsstämma och kvartalsrapport för första kvartalet 2017
2017-03-02: CasinoWilds Holdings nyemission övertecknad
2017-02-13: CasinoWilds genomför offensiv nyemission
2017-02-09: Information om fjärde kvartalet 2016 och helåret 2016
2017-01-20: Effnetplattformen Dividend AB (publ) noteras på First North, Nasdaq Stockholm den 23 januari 2017